A greener lawn with HybridLawn all year long
Tired of dead spots in your lawn? 
Or would you just like a greener, healthier-looking garden?
Well, here's your chance to make your garden the envy of any neighborhood.
With the new EASY-TO-INSTALL HybridLawn we offer you a practical, natural and safe way to get that healthy-looking lawn you always desired. 
HybridLawn – Key benefits
The advantages of HybridLawn

Greener lawns

Natural result

Easy installation
Preparation
Make sure the ground is level – add soil if necessary.
Loosen the topsoil and plant the seed.
Spread the grass seed lightly with a rake.
Installation
Lay out HybridLawn in the area.
Follow the instructions shown in the picture.
Make sure that the net is completely tight.

HybridLawn protects the natural grass as it develops a strong growth.
The knitted open backing protects the root zone while the synthetic fibers support the natural grass, to avoid wear and tear.
The unique design of the mesh for HybridLawn ensures a more natural result than ordinary artificial grass.
Nordic Lawn hybrid grass products are already widely used on professional golf courses, resorts, and public playgrounds worldwide and now it's finally available for you to get that healthy-looking lawn you always wanted.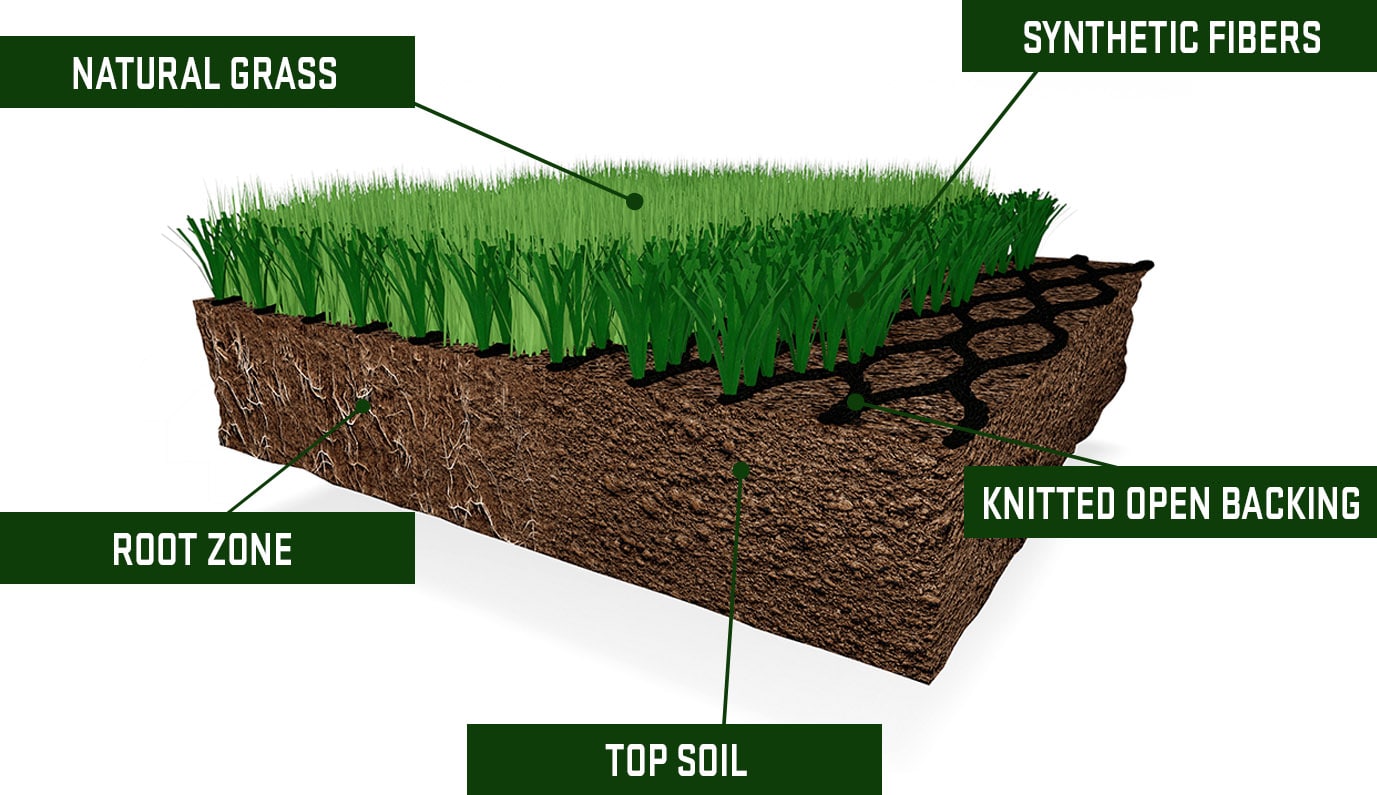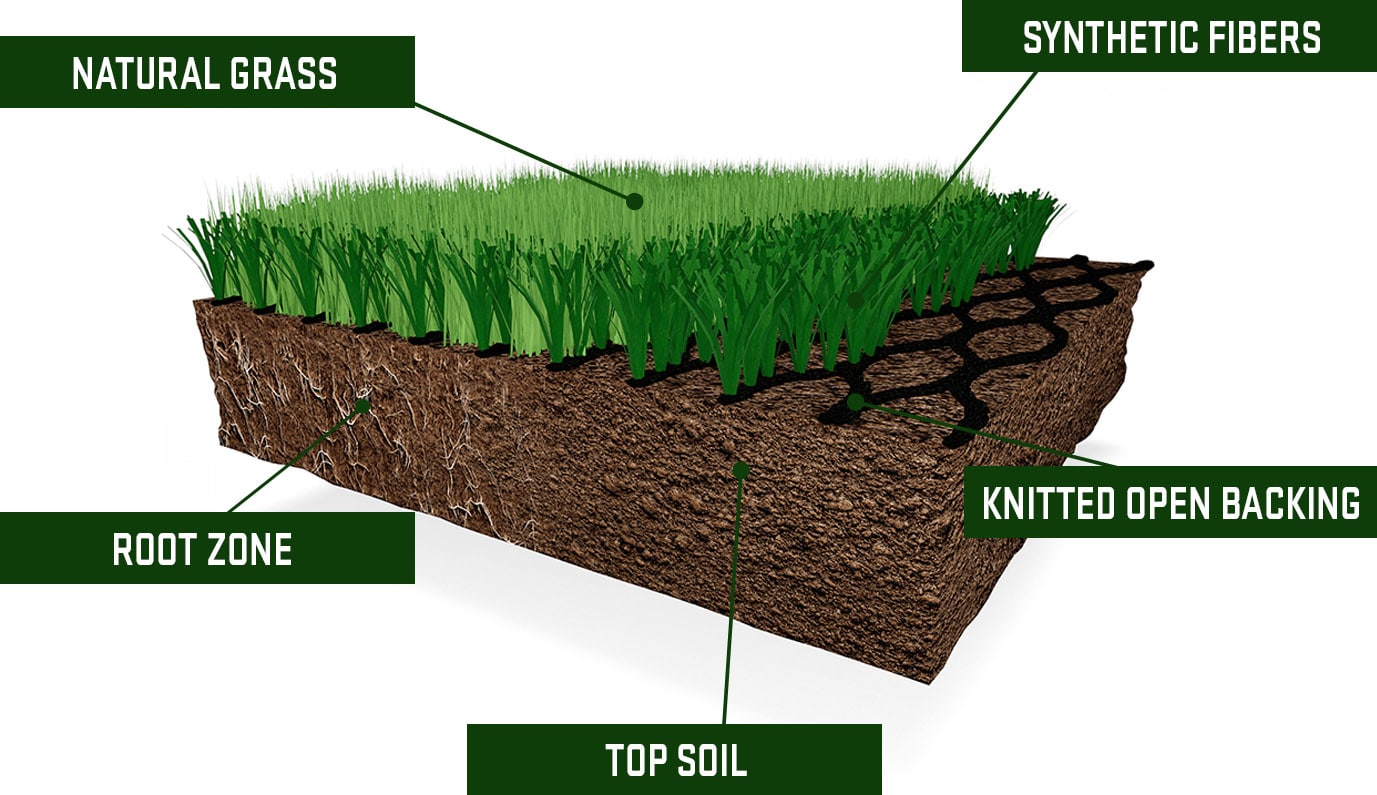 No more dead spots on your lawn
If you are tired of those annoying dead spots in your garden, HybridLawn is the perfect solution for you.
HybridLawn is suited for any area in the garden with regular wear and tear.
This new amazing artificial turf solution is ideal for places such as:
The children's play area
Pathways
Pet spots
And to establish better traction for robotic lawn mowers.
HybridLawn - available in two different sizes

HybridLawn – 1m x 1m (3.28ft x 3.28ft)
– Package Dimensions: 37.8 x 3.94 x 3.94 inches
– Item Weight: 2.86 pounds

HybridLawn – 2m x 1m (6.56ft x 3.28ft)
– Package Dimensions: 40.94 x 5.91 x 5.91 inches
– Item Weight: 5.83 pounds