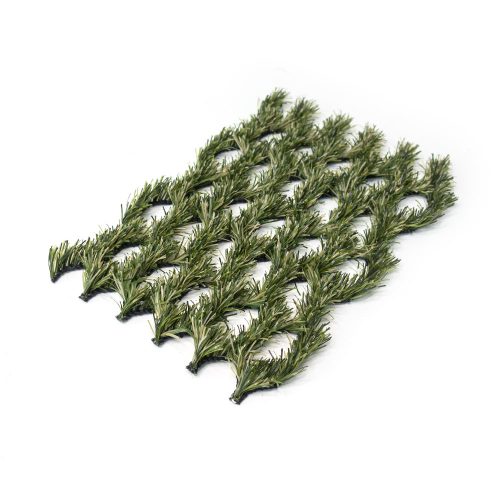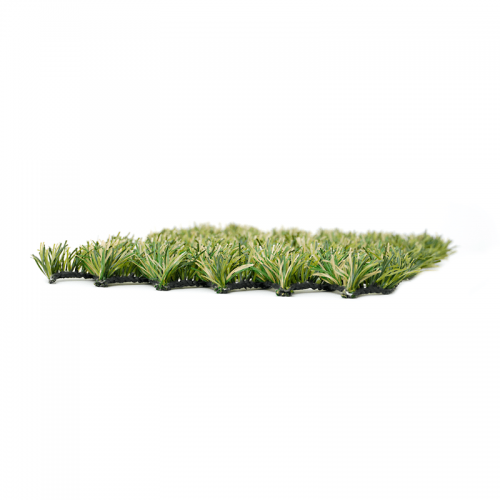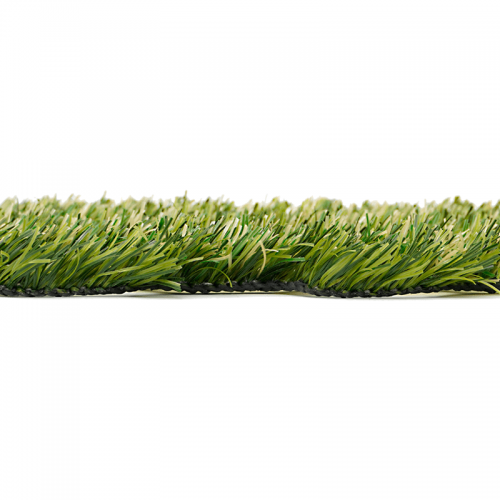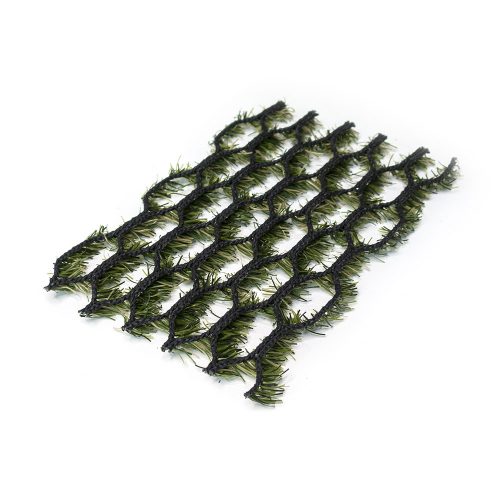 Description of Green Hybrid 43
Green Hybrid 43 is characterised by larger holes in its mesh compared with Green Hybrid 32 and 32+. This means that Green Hybrid 43 allows for more natural grass, resulting in a product with less artificial grass. Therefore, you achieve a more natural look, which is slightly more sensitive than our other products. The blades are made of 100% polyethylene (PE) and these are knitted in a honeycomb structured mesh. Green Hybrid 43 is always installed using Nordic Lawn's own pins.
Nordic Lawn's pins are Danish produced and custom-made from environmentally friendly material. These pins are made from a biodegradable plastic material. This means that over time the pins decompose without leaving any residual material, such as micro plastic.
Areas with less traffic or high-traffic areas in seasonal periods such as in parks, golf courses or private gardens.
Environmental explanation
All our hybrid grass products are tested according to European standard DIN18035-7 and documentation can be provided upon request.